Jugendliche für Hauptrolle bei "Lenßen übernimmt" gesucht!
Schnapp Dir die Hauptrolle! Bewirb Dich ganz einfach mit einem Video.
Du hast Lust auf eine große Rolle? Du willst mehr Dreherfahrung und endlich vor die Kamera? Dann kannst Du mit etwas Glück bei der nächsten Staffel von "Lenßen übernimmt" dabei sein!
Wir sind auf der Suche nach Jugendlichen, die zwischen 15 und 20 Jahre alt sind und die 10. Klasse* abgeschlossen haben. Dreherfahrung brauchst Du keine!
Zeige uns in einem kurzen Video, wer Du bist! Entweder stellst Du Dich einfach nur kurz vor oder spielst eine Szene. Gerne kannst Du auch ein Showreel hochladen, solltest Du bereits Dreherfahrung haben.
Wenn Du Fragen hast, schreibe uns einfach eine Mail an info@talentbase.de.
Wir freuen uns auf Deine Bewerbung!
* Bitte informiere uns per Mail, solltest Du die 10. Klasse erst im Sommer 2021 abschließen.
---
Important information for your application
Questions should be answered as precise as possible
Picture(s) should be up to date. Please do not use photo filters - we need authentic pictures for our casting work
Video(s) do not have to be professional. It's enough if you take the video with a smartphone in good resolution. Make sure it's bright enough & the light comes from behind the camera. Always use landscape format when filming & avoid background noise. Ensure you can be seen and understood.
Picture Requirements
Picture #1

Gesicht
Video requirements
Video #1

Vorstellung/Spielszene/Showreel
Answer the following questions:
Hast Du die 10. Klasse abgeschlossen? BZW. Wann wirst Du die 10. Klasse abschließen?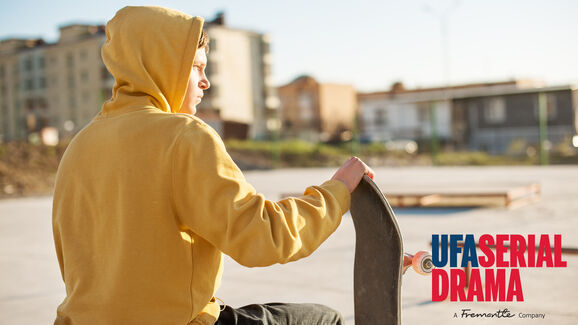 Project Requirements
Age

15 – 20
Additional features
Wir können nur Bewerbungen aus dem Umkreis Berlin/Brandenburg berücksichtigen.